InfoEra training center cooperates with business companies and other organizations to ensure effective training of employees and consulting on software issues. It also contributes to various initiatives that promote the development of innovation.
Software training (Autodesk, MagiCAD Group, Trimble and other manufacturers) for specialists in various fields is conducted and consultations are provided by experienced and qualified instructors of the InfoEra training center.
Training courses and other services for business organizations can be provided both at the "InfoEra" training center in Vilnius, and at the client's premises or remotely.
We invite you to learn more about cooperation opportunities and services: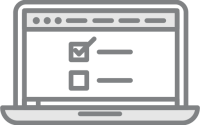 We help assess employees' practical knowledge when working with specialized software.
Based on the results of the knowledge test or other types of analysis, we can create a training plan that meets the client's needs.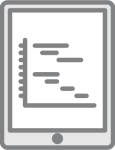 We organize practical training courses, the content of which is prepared taking into account the specifics of the company's work, ongoing projects, the level of competencies possessed by employees, etc.
We provide various types of technical consultations and advise clients on the selection of the optimal workflow, training, and the implementation of specific projects.
We carry out Autodesk international certification of specialists, if necessary, we advise in preparation for the exam. Autodesk Certified User (ACU) and Autodesk Certified Professional (ACP) certifications can be obtained at the training center.
Our instructors and specialists actively participate in the activities of associations, contribute to various initiatives and events that promote the development of innovations and the preparation of specialists for market needs.